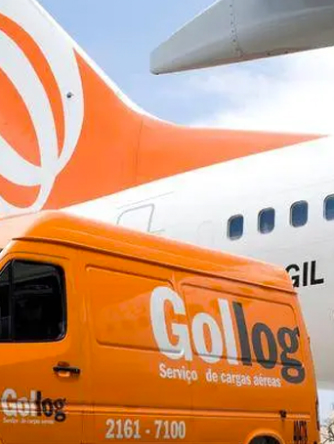 Um dos maiores cases logísticos
Fazer parcerias provendo sistemas e plataformas para grandes empresas está em nosso DNA. Fomos escolhidos pela Gollog como solução de T.I. para o sistema de cargas de sua operação, e estamos juntos evoluindo sempre.
Veja alguns feedbacks que colhemos junto a equipe Gollog:
Qual sua impressão em relação a escolha da plataforma Nexlog?
Foi realmente uma ótima opção. O Nexlog, além de se mostrar totalmente apropriado aos desafios da Gollog, possui um suporte muito melhor do que o do nosso antigo provedor.
Qual foram os fatores decisórios para a escolha do Nexlog em relação aos demais concorrentes do mercado?
O preço e o fato de o mesmo ser totalmente tropicalizado, principalmente no que tange às questões tributárias, grande desafio de um sistema para ser utilizado no ambiente de negócios no Brasil.
Como foi o processo de migração de sistemas?
(Ex: cumprimento dos prazos estabelecidos, disponibilidade para treinamentos, suporte da equipe técnica…) 
Foi montado um cronograma bastante desafiador mas que foi atendido graças ao comprometimento e dedicação dos colaboradores da Gollog e da TTI envolvidos no projeto. O suporte full time da equipe da TTI foi fundamental para o sucesso do projeto.
A GOLLOG constatou alguma redução em seus indicativos internos com a mudança do sistema Cargo Management System? (Ex: tempo gasto com operações, coletor de dados, emissão de Cte, quantidade de sistemas integrados…) 
O sistema ainda está em processo de amadurecimento, mas certamente a expectativa é de termos a otimização de todos os nossos processos de emissão, bem como a emissão de relatórios customizados para nossas necessidades de tomada de decisão.
A SOLUÇÃO PARA OS SEUS
DESAFIOS DE LOGÍSTICA
Simplifique seu negócio integrando
comercial, financeiro e operação
em uma única solução.
Schedule Management
Capacity Management
ULD Management
Pricing and Agreement
Booking and AWB
Shipment
Receiving
Delivery
Cargo Allocation
Warehouse Management
Customer Management
Contact Managenent
Financial Management
Reports Center
B.I.
Administration
Data Collector Hardware
GSA
Backoffice
E-Commerce
Corporate Access
Call Center
Interline
Industry Integration Platform
Cargo IMP
Cargo XML
Schedule (SSIM/ SSM/ ASM)
Financial (CASS/CCA)
Cargo Transfer Manifest
APIs
Schedules
Freight and Fleet
Pricing
Services
Tracking
GSA / GSSA
E-commerce / Digital Center